Sweetwater Lift Lodge Amenities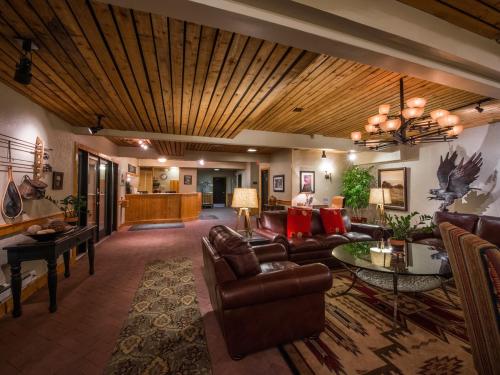 We're walking distance to the slopes!
Why pay "ski in ski out" prices when just a few yards away you can stay at our property? We have a premium location with the PayDay lift chairs a short 555 steps away! Our buildings practially back up to the mountain.
Historic Main Street is less than a mile away. There are over 250 shops, restaurants, cafes, galleries, and cultural activities can ge found on Main Street.
At Sweetwater Lift Lodge, our rooms feature amenities you would find at home such as kitchens, fireplaces, living and dining rooms--perfect for your family, friends, and group events.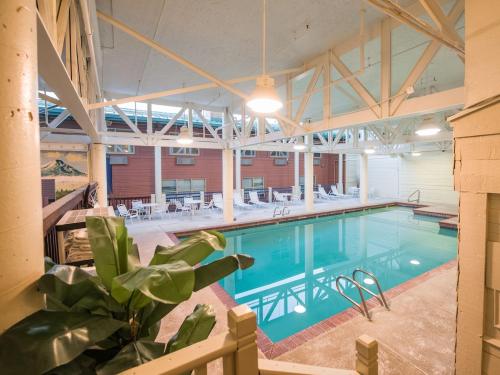 Complimentary Wireless Internet
Fireplaces in all rooms (excluding Studios)
Walking distance to Park City Mountain Resort - only 500 steps away
Walking distance to Main Street - less than half a mile away
Ski Storage
Outdoor covered heated pool
Jacuzzi
Recreational room/Game room
Fitness room
One assigned parking space per condo
Climate control
Fully equipped kitchens
Barbeque area and grills
Services
Transportation
Getting around Park City is easy with the options for shuttles, taxis or our free bus system!
We can arrange for transportation from the airport and once you are in town. For those that elect to rent a vehicle, one parking spot is provided per room free of charge.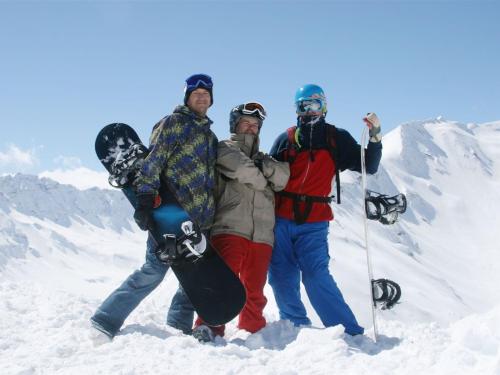 Ski Services
Looking for ski or snowboard rentals? We've got you covered.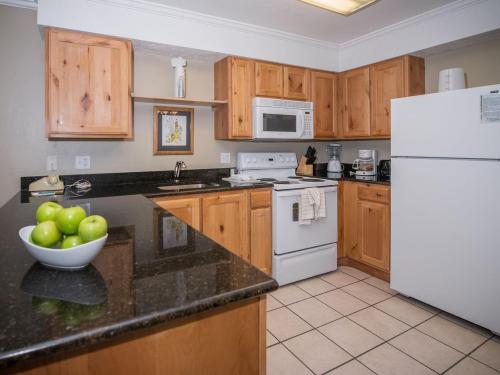 Fresh Groceries
Let us pre-stock your fridge with fresh groceries so you don't have to!
Why Stay With Us

In Park City you have several choices:
Hotels
Condos
Condo Resorts
HOTELS in Park City:
Hotels offer approximately 200 to 350 square feet, bed, bathroom and a writing desk. They range in price applicable to 2 star all the way up to 5 star. Most of the hotels in town offer additional full service amenities such as a 24 hour front desk, concierge, daily housekeeping, parking, wifi, restaurants, cafes, fitness rooms and business centers.
CONDO RESORTS in Park City:
There are only a few select Condo Resorts in Park City. Sweetwater Lift Lodge is one of them. We are a timeshare property where most of our rooms are owned collectively by other owners of an Association. Some of the space that is not owned, is rented out to vacationers such as yourself.
Because we are a timeshare, we are staffed very similar to a hotel. The rooms are consistent in decoration and quality. We have a front desk that takes care of all of our owners and guests and we provide daily housekeeping to our rental guests. We offer WiFi, have a fitness room, business center, pool, Jacuzzi, and barbeque and grill areas. Oh and an outdoor playset for the young children too as well as a game room.
CONDOS in Park City:
There are a lot of condominium properties in Park City. They are privately owned by individual owners who either reside on property or utlize it as a vacation home while renting out the rest of the year. Each unit is decorated differently, you will often see within the same unit some that are 2, 3 or 4 star in level. While they offer the space as condo resorts, they offer very limitied services in terms of basic check in/check out, minimal housekeeping services and sometimes the condo provides WiFi. Sometimes it is confusing to stay in a Condo because depending on who you rent from, you may have to check in offsite at a vacation rental company, or at a real estate office or the front desk. If there are maintenance issues with your room, they are often taken care of by several different entities - again depending on who it was you rented it from.
At Sweetwater Lift Lodge we offer:
Studios that sleep 3 (1 Queen bed and full size sleeper sofa)
One Bedroom Condo Apartments that sleep 6 (2 Queen beds and a murphy or sleeper sofa)
Two Bedroom Condo Apartments that sleep 6 (2 Queen beds and a murphy or sleeper sofa)
Three Bedroom Condo Apartments that sleep 8 (2 Queen beds, 2 twin bunk beds, and a murphy or sleeper sofa)
Our condos offer full sized kitchens with the exception of the studios that offer kitchenettes, a dining area, fireplace (except in the studios), and living area.
In addition to the spatial differences, the condos allow you and your family and friends to eat meals in your unit rather than in restaurants. We offer DVD rentals on site to watch on your flatscreen TVs and a game room for your children to play in.